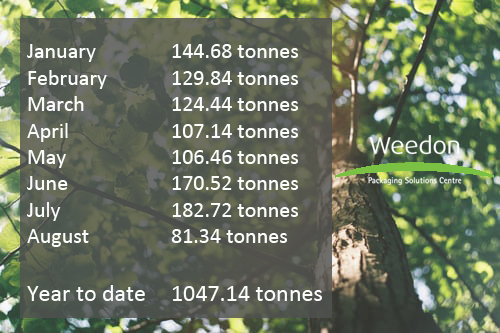 The aim of #RecyclingWeek is to increase awareness of the social, environmental and economic benefits of recycling. In the Weedon Group, we are committed to environmental protection and sustainability. Everything we manufacture is 100% recyclable. All our manufactured corrugated packaging is 100% sustainable, so our products can be composted and are biodegradable.
All corrugated waste produced within our factory is sent for recycling (nothing goes to landfill!) and we use 100% natural inks which make this possible. At our Hednesford factory alone this year to date, we have recycled 1047.14 tonnes of corrugated waste.
We recognise that we have a responsibility to preserve, conserve and sustain the world we live in, both today and for the future, so sustainability is central to everything we do.
Our 2020 recycling summary
Earlier in the year we identified that LDPE 98/2 plastic film can be separated as a waste stream for recycling so we bought a stand-alone bailer specifically for this purpose. In the first 6 months of 2020 alone, we recycled 5 tons of plastic (equivalent to 5 Shire horses!), that would otherwise have gone to landfill, improving our carbon footprint in the process.
During August and September, we recycled just under half a tonne from the general waste stream.
Images: Baling in house (right), palletising on pallets (centre) and quantity (left).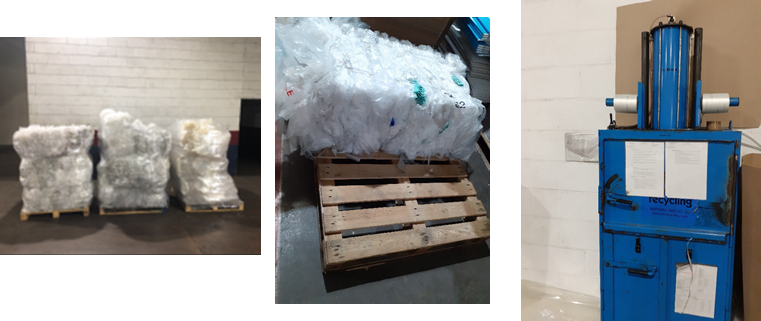 How we have adapted during COVID-19… and how it has improved our sustainability!
COVID-19 required us to make certain changes for safety reasons, which at the same time helped us to reduce waste at our Hednesford site still further.
We introduced wash stations in the main entrances to our factory. The additional blue paper towels used for drying created an extra 21 bags of rubbish a week and increased the need to empty the general waste skip more frequently. Now, by installing hot air driers alongside the wash stations, paper towels are no longer required, resulting in a reduction of waste and improving the working environment.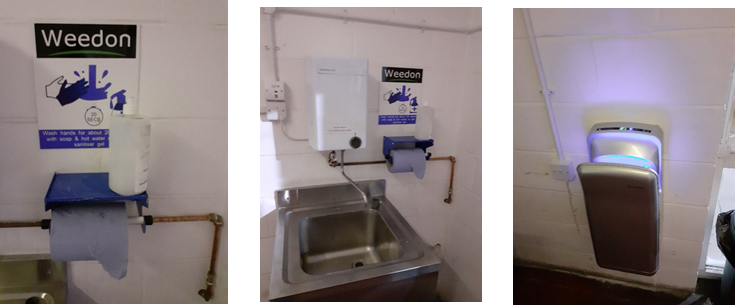 As part of everyday working practices in accordance with our BRC accreditation and to reduce our single use plastic consumption, everyone in our factory is provided with their own reusable water bottle! With over 100 people in our Hednesford factory alone, small changes can make big differences! Here are our (socially distanced) ladies doing their bit to save our planet!