We stock a wide range of cardboard boxes that are perfect for packing, shipping and storing items. Our range includes single and double wall boxes as well as a variety of different styles of packaging, all aimed at increasing your packing operation output, by saving time and minimising costs.
With such a wide range of options it can be difficult to decide which box is best for you, so we have created a guide to help you choose the most suitable option for your business.
Measuring Your Items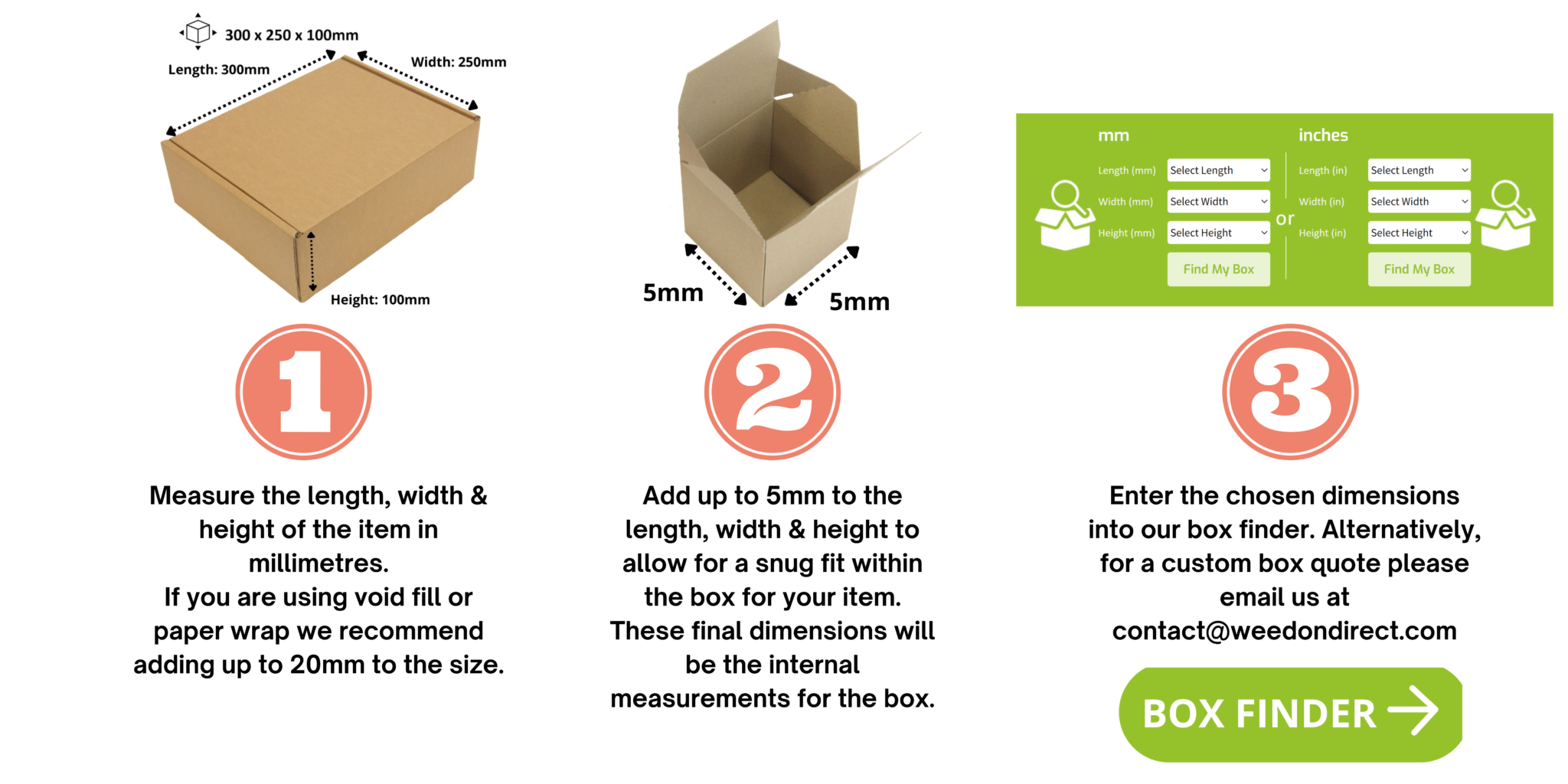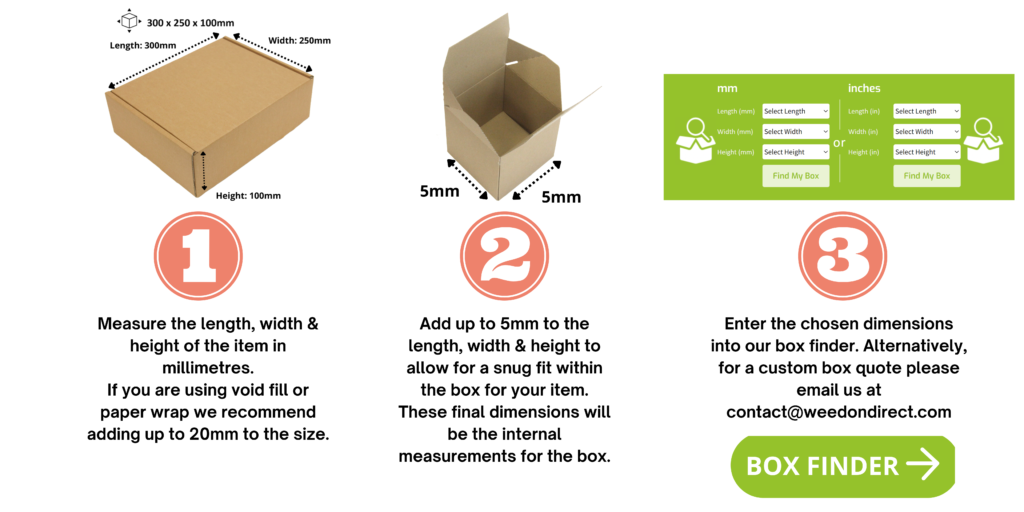 Which Box Is Right For You?
With a wide range of different types of boxes to choose from, it's also important to understand which box is right for you.
| | | |
| --- | --- | --- |
| Style | Tape Required? | Choose When |
| Single Wall | Yes | You are sending goods under 10kg and need a low-cost solution. |
| Double Wall | Yes | You need a stronger option that will securely hold heavy and fragile items. |
| Crashlock Boxes | No | You want to speed up your packing operation whilst minimising costs. |
| Removal Boxes | Yes | You need removal boxes that are strong, reliable & cost-effective. |
| Bottle Boxes | No | You want to safely & securely ship bottles. |
Contact Us
Our team are here to help. If there isn't a box you feel is suitable, please get in touch as we can manufacture a custom size box to suit your needs. Additionally, if you just require some more advice on choosing the right box for your product, please email or call us so we can help you with your enquiry.