Twist Wraps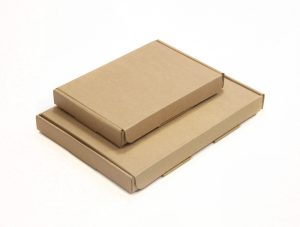 Made for a hassle-free packaging experience for both sender and recipient, our twist wraps are ideal for eCommerce businesses. Simply wrap your product in the flexible corrugated cardboard for all-round cushioned protection and adjust the mailer to the depth of your item to provide a precise fit for enhanced security and to prevent movement in transit. Twist wraps are perfect for a wide range of products including games, jigsaws, books, gifts and much more.
Designed specifically to take products of varying sizes, our twist wraps feature buffer-edge protection and a 90-degree twist action for extra strength where protection is needed most.
Twist wraps are a great choice for pick and pack operations because they are quick and easy to erect and seal and there is no need for internal void fill and tape – all of which increases packaging efficiency.
Manufactured from 100% recyclable corrugated cardboard
Quick and easy to assemble with a peel & seal closure and easy-open tear-strip
Cross dimensional strength to protect and secure the contents
Watch our 44 second video below, to see how quick and easy it is to use Twist Wrap Mailers.