Cardboard Boxes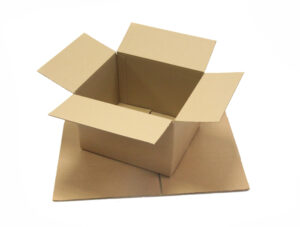 As the UK's leading independent manufacturer of bespoke corrugated packaging, we offer a range of great value cardboard boxes in popular sizes, held in stock and available for immediate 2-3 day delivery. We have single wall or more robust double wall corrugated cases, all 0201 style.
We offer 10kg capacity single wall cardboard boxes, low-cost packing boxes for eCommerce and a selection of 25kg capacity double wall cardboard boxes which are ideal for delicate or fragile products that need greater protection.
Single Wall Boxes vs Double Wall Boxes
It's all a matter of thickness. Double wall boxes are made from thicker cardboard and are therefore stronger and more robust in transit. The downside of that is that they are heavier, which increases the cost of the packaging, its handling and shipment. So it is better to reserve double wall boxes for heavier or more fragile products. Single wall will protect lighter products without any issues and, because of the cost savings, is usually recommended for most eCommerce packaging.
Showing 1–16 of 67 results
Showing 1–16 of 67 results